Contact CCEM Ltd For Property Management Enquires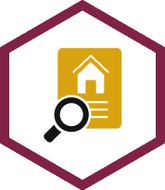 Property Management
At CCEM Ltd, we specialise in property management and apartment block management. We provide professional, reliable, and comprehensive management services for rental properties.
We cover all aspects of property management and our services are completely flexible and can be tailored to your specific needs, from valuations and tenant sourcing to refurbishments and maintenance. We guarantee that your property will be professionally managed by us at all times. We take care of all legalities and paperwork regarding tenancy so you never have to worry. We also advise and inform on how to get your property ready for the rental market so you can maximise your rental income.
Our property management services include:
Our property management services include:
Property Valuation

Sourcing Tenants

Paperwork

Rent Collection

Inspections

Property Repairs

Property Maintenance

Cleaning Services

Refurbishments

Response To Tenant Queries & Complaints
As expert and experienced property managers, we specialise in apartment block management. So whether you have one property or a hundred, CCEM Ltd are the property management company for you.
Block Management
While property management looks after the letting and managing property for individual landlords, we also provide professional block management services which oversees all aspects of managing blocks of apartments. This work involves being au fait with the MUD Act and Company Law, as well as the management of common areas in the developments, dealing with owner's queries, etc.
Fully licenced with the Property Service Regulatory Authority we pride ourselves in providing a service that gives value for money whilst never compromising on service/standards. Our goal is to provide the most efficient and professional service for our clients and we achieve this by tailoring and personalising our service to our clients specific needs. I personally work closely with clients to ensure their expectations are met and very often exceeded while maintaining budgetary control in a completely transparent manner. I believe good communication is the key to any harmonious relationship between a managing agent and owners.
Below are some of the services we provide though this list is not exhaustive and all service provided can be tailored to your specific requirements:
Identify maintenance programmes
Conduct weekly visual inspections
Procurement of services
External and internal cleaning
Regular window cleaning
Grounds and landscaping maintenance service
Waste removal services
Vermin control
Lift maintenance
Insurance
Prepare an estimate in respect of annual service charges in
accordance with the Multi-Unit Development Act 2011
Issue service feestatements, reminders etc. for unit owners
Collect service charges and sinking fund contributions
Provide reports, income & expenditure, bank reconciliations etc.
Pay invoices for goods & service on approval by the board
Provide copies of the constitution
Prepare ownership certificates
to new owners
Attend Directors meetings and Annual General Meetings
Frequently Asked Questions
Does property management include maintenance and repairs?

Yes maintenance and repairs are included in our property management services. This means that you do not have to spend time liaising with tenants and organising tradesmen. Instead, we handle all of that for you.

Why should I get a property manager?

Getting a property manager is very beneficial, especially if you have a number of rented properties or an apartment block. We look after all aspects of managing and running your property including tenant sourcing, rent collection, and paperwork.

How much does block management cost?

The cost of our block management services will vary depending on the number of rented properties and the types of services you require. To discuss this in more detail please contact us directly and we will be more than happy to answer any of your questions.