Welcome to CCEM Ltd
Sales, Lettings & Property Management

With many years working in the industry, CCEM Ltd Real Estate are property management specialists and strive to deliver exceptional outcomes for our clients.
Covering all areas of the property market from residential sales and lettings to property valuations and block management services, we are the very best at what we do. As a small, family run business, CCEM Ltd offers a friendly and personal service that can be hard to find in bigger real estate companies. Our main priority is our client and we do everything in our power to get the best price possible for your property.
home
Residential Sales

Residential Lettings

Commercial Lettings

Property Management

Apartment Block Management

Property Valuations
Based in North Dublin, we work with clients and properties across Dublin and throughout Leinster. While we are experts on the Irish property market as a whole we have an in-depth knowledge of the local property market here in North Dublin. As an experienced and hardworking real estate and letting agent, we always welcome new clients who share our objectives of realising the best market prices with outstanding service and attention to detail.
"At CCEM Ltd, we keep you on the right side of the law regarding letting property legislation."
ABOUT CHRISTINE CULLEN TRV MIPAV MMCEPI
Senior negotiator, Christine Cullen, has three passions in life; Family, People, and Property. These passions underpin one of our most experienced property specialists, bringing a track record of excellent client fulfilment and distinguished achievements throughout her property career.
Christine has a strong understanding in all aspects of the property industry, boasts a reputation of commitment to her clients, and specialises in assisting, educating and supporting landlords through the obstacles of landlord legislation.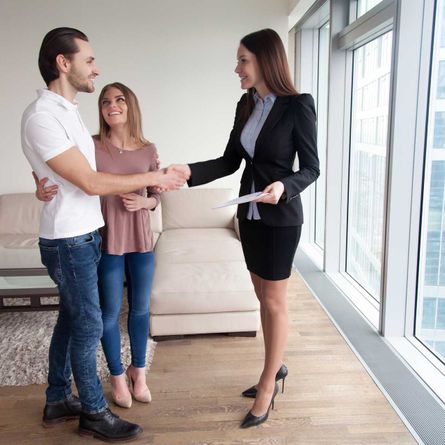 Christine holds an Hons Higher Certificate in Business in Real Estate (Valuation, Sales and Management), IT Tallaght, and is a member of Institute of Professional Auctioneers and Valuers (IPAV). Christine has a Merit Grade 1 Pass Cert of Real Estate. She has high familiarity with the MUD Act (Multi Unit Development Act). Recently, Christine has completed the Secretary Law & Practice Course. and the Tegova Valuations Course, holding Certificates for both.

Hello Christine - Myself and Mags wanted to let you know what a great job you've been doing over the last 2 years as our letting managing agent for our house and also over the last few years in managing the Multi-Unit development of our estate.
You are extremely professional, knowledgeable in your area and meticulous in all aspects, have a great network of contractors and absolute flawless communication. I know you're going above and beyond your duties and we highly value and appreciate all the fantastic work you're putting in.
It's great to have you as our agent and we couldn't have chosen a better person to look after our asset.
We would highly recommend you to anyone blindfolded.
Best regards, Gaetan and Margaret - Balgriffin
Frequently Asked Questions
I'm looking for a real estate agent near me. Can you help?

CCEM Ltd is based in Balgriffin, Dublin 13. We work with clients primarily in North Dublin including D1, D3, D5, D7, D9, D11, and D17. However, our services are available across Dublin and throughout Leinster.

Can you help find a tenant for my residential property?

Absolutely, Here at CCEM Ltd we are expert letting agents and can find a tenant for your residential property no matter the size, location, or rental period.

Are you taking on new property management clients?

Yes, we are currently taking on new clients for our property and block management services. For further details on this please contact us directly.

Do you sell or let commercial properties?

We focus primarily on residential sales and lettings. However, if you have a commercial property then please get in touch with us and we will be happy to discuss your proposal.